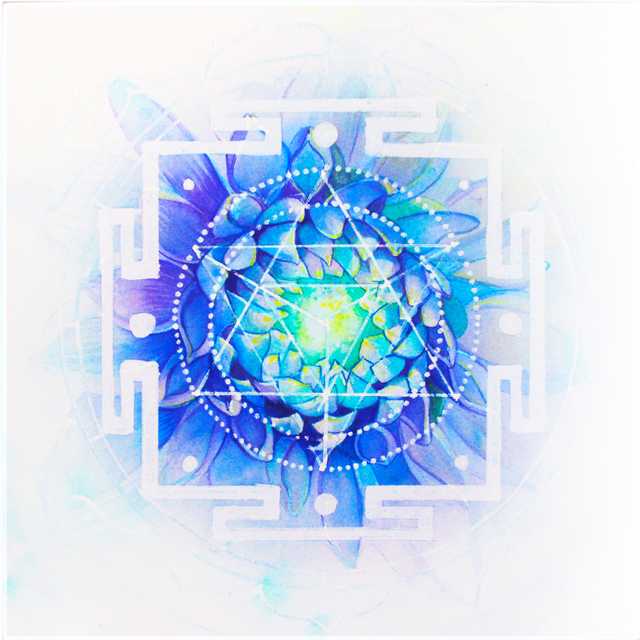 Third Eye Chakra
Brings a profound sense of fluidity and healing to your meditation room, office, or yoga studio, and improves the ability to translate one's intuition accurately.
Giclee Fine Art Print
This image is 10"x 10", with a white boarder to be trimmed as needed.
Printed on Epsom Hot-Press natural 100% cotton, Acid Free.
Signed and delivered within 4-7 days!